Motorsports have played a large part in SRPR's success. For more than 35 years we have been retained by major corporations such as Anheuser-Busch, American Honda, Bridgestone Tires, ESPN, MAVTV, Lucas Oil and Suzuki. We help companies grow by engaging the media:
Manage press rooms at motorsports events nationwide
Prepare media materials for distribution
Invite the automotive and motorsports and media to events
Coordinate driver/rider publicity through media days
Design and produce private pre-publicity events that attract media to sponsors, and premiere corporate customers
Educate drivers on talking points that meet the needs of sponsors
Work with media to develop out-of-the-box, unique stories on a more personal level
Provide media training for competitors, if needed
Produce/write sponsored motorsports films
Full use of social media
Bridgestone Tires was our first major motorsports client, and we introduced the brand to a wide national audience through Kart Racing at both the US Grand Prix at Watkins Glen, New York, and the Long Beach Grand Prix in California. We also publicized the Bridgestone Off-Road World Championship at Riverside Raceway in California and the Budweiser World Land Speed record attempt.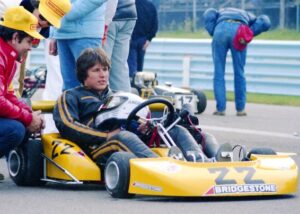 For American Honda's Motorcycle Division, we were responsible for more than 90 events in 18 countries for six years. Most were US-based such as Motocross, Supercross, Road Racing, and Dirt track but also included Freddie Spencer's 500cc Motorcycle Grand Prix debut. Following Honda was Suzuki Motorcycles for whom we publicized 125cc, 250cc, and 500cc motocross and Supercross.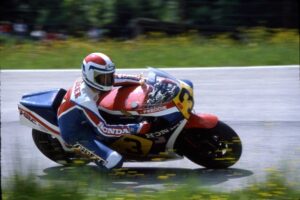 See Racing for all 10 titles available on Amazon.
"I wanted to drop you a note to tell you how pleased we are with the Motor Sports Explained series… the quality of the show is the best we've seen for this type of programming."
— Rich Caulfield, Program Manager, ESPN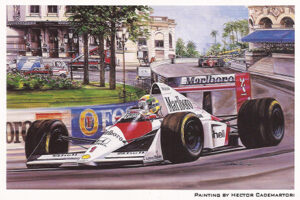 Lucas Oil / MAVTV / LORTV
For more than 8 years with Lucas Oil, we publicized corporate and motorsports events including IndyCar, NASCAR, Motocross, Motorcycle Road Racing, Midgets, Sprint Cars, NHRA Drag Racing, Rally, Off-Road Short Course, Drag Boats, and a host of other US grassroots racing.
This includes 6 years for MAVTV Motorsports Network and 4 years for LORTV (Lucas Oil Racing TV), the first 24-hour all motorsports streaming network.